Werken bij Filcoflex
Filcoflex is een sterk en dynamisch team van professionele vakmensen. Als jij ook wil werken in dit jonge moderne team, ga dan naar deze pagina om alle vacatures te zien in onze fabriek en kantoor.
These connections are applicable directly to the system, but adapters can also be installed to make different pipework systems suitable for these types of connectors.
Tri-Clamp fittings are ideal for short term process lines and equipment. These types of fittings are often seen in pharmaceutical and chemical plants.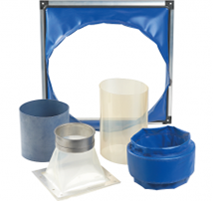 Flexible connections are available in many shapes, sizes and materials. We make a difference in hose clamp fitted connections and flange fitted connections.
Due to their special design and high quality flexible material, weighing bellows are used as a connection for weighing applications and dosing equipment. 
Hoses can be used as maintenance solutions or as special flexible connections that are longer in length. There are endless variations possible.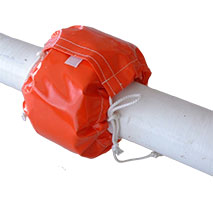 Seals and gaskets for couplings and connections aswell as pipes passing through walls or floors. Covers to protect wiring, mechanical parts or to make enclosures.
Inflatable seals to clamp Bulk Bags or bulk containers with or without liners. Easy to install, even easier to operate and 100% air and powder tight. The safest choice for every operator.
Features and Options that can be incorporated in your flexible sleeve design. The shapes that can be made, and special features such as; reinforcement rings, embossed logo's etching, NFC tags, compressed air hoses, brackets, flange padding and more.
Accessories and Ancillary parts for flexible connections, hoses, sleeves and inflatable products.
Specialist for flexible connections in the following branches









The benefits of Filcoflex
Filcoflex stands for innovative solutions as a result of 30 years of knowledge and experience.
We have many references in the foodstuffs sector in Europe. Filcoflex has also been operating outside of Europe for several years and has many overseas references.
International certified
Custom solutions
Inhouse R&D
Cleanroom production
DISCOVER MORE