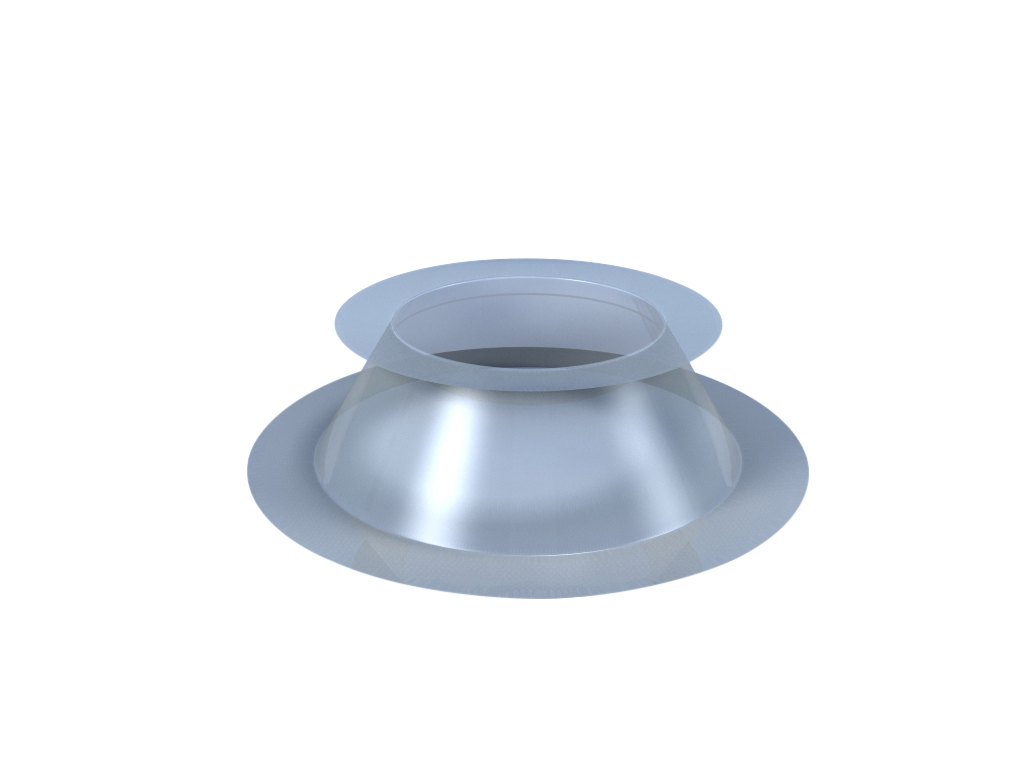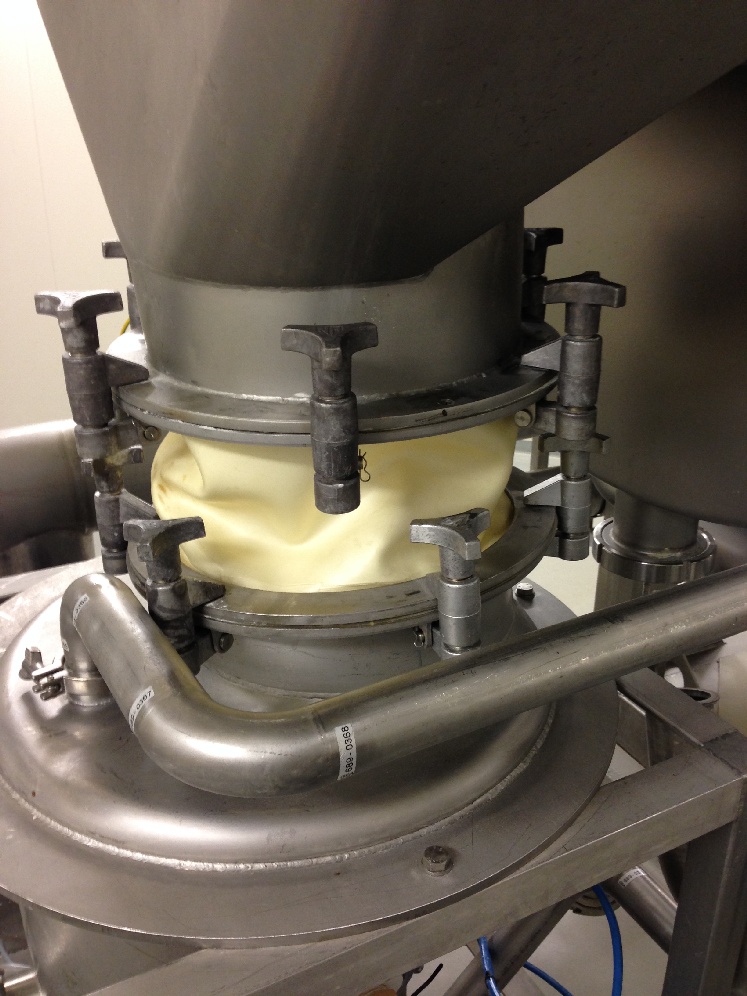 About
Product information
A more robust way to connect pipes or moving machine parts is a flexible sleeves that is fitted with flanges. Flanges and counter flanges can be custom designed and are available in a wide range of materials, whether it's flexible or steel.
In order to be able to offer a flexible connection with the correct dimensions and shape for every situation in a process, we can custom produce almost anything with the aid of our 3D CAD/CAM software.
The connector can be designed as round or oval in every diameter, circumference, height and length. Because all connectors are custom produced they can be made in variations that are conical, eccentric, connection under angle, with inner sleeve, Y parting, bellow shape, symmetric and conical asymmetric, reinforcement rings against vacuum and over pressure (also in earthed editions), end cap or blind cover, side connection or T split, spiral shaped reinforcement, 9mm hose clamps welded in, loops to fit wider hose clamp.
Because the entire connection is airtight there can be no pollution between the flanges, making the connections suitable for Clean In Place. This can save a lot of time disassembling the entire installation.
Advantages
Air tight

Pressure resistant
Easy to assemble
Robust, hard to damage
Clean In Place
Flanges
Flanges are available in a wide range of materials.
Materials
| | | | | | |
| --- | --- | --- | --- | --- | --- |
| Name | Description | Color | Thickness | Temperature range | Certification |
| PU-UF03 | Polyurethane | Transparent | 0,3 mm | -40 to +90 | FDA / ECC |
| PU-UF1 | Polyurethane | Transparent | 1 mm | -40 to +90 | FDA / ECC |
| PU-UF3 | Polyurethane | Transparent/Milky White | 1 mm | -40 to +90 | FDA / ECC |
| PU-UF15 | Polyurethane | Transparent | 1,5 mm | -40 to +90 | FDA / ECC |
| PKSR | Silicone with Polyester Knitted Ply | Translucent/White | 2 mm | -30 to +160 | FDA / ECC |
| PTFE 2109 | PTFE Cross laminated film | White | 0,22 mm | +300 | FDA / ECC |
| PTFE 2109 | PTFE Cross laminated film | White | 0,22 mm | +300 | FDA / ECC |
| PTFE 2112 Antistatic | PTFE Cross laminated film | Black | 0,3 mm | +300 | FDA / ECC |
| PTFE 2120 Antistatic | PTFE Cross laminated film | Black | 0,5 mm | +300 | FDA / ECC |
| PTFE 2112 TR | PTFE Cross laminated film | Translucent | 0,3 mm | +300 | FDA / ECC |
| PTFE 2120 TR | PTFE Cross laminated film | Translucent | 0,5 mm | +300 | FDA / ECC |
| EPDM W | EPDM White FDA | White | 2 / 3 mm | -30 to +100 | FDA / ECC |
| EPDM AS | EPDM Antistatic | Black | 2 / 3 mm | -30 to +100 | FDA |
| GUM | Natural Gum Rubber | White / Beige | 2 / 3mm | -30 to +80 | FDA / ECC |
| WEA | Wear Flex | White or Black | 2 / 3 mm | -30 to +80 | N/A |
| Nomex | Nomex Aramide, 1 side silicone coated | White | 0,40 mm | -30 to +200 | N/A |
| GW-1xSR-1250rd | Glass Fibre, 2 sides silicone coated | Red | 0,90 mm | -60 to +220 | N/A |
Benefits
Years of knowledge and experience
Different agencies worldwide
Custom solutions possible
12 branches we help with our products