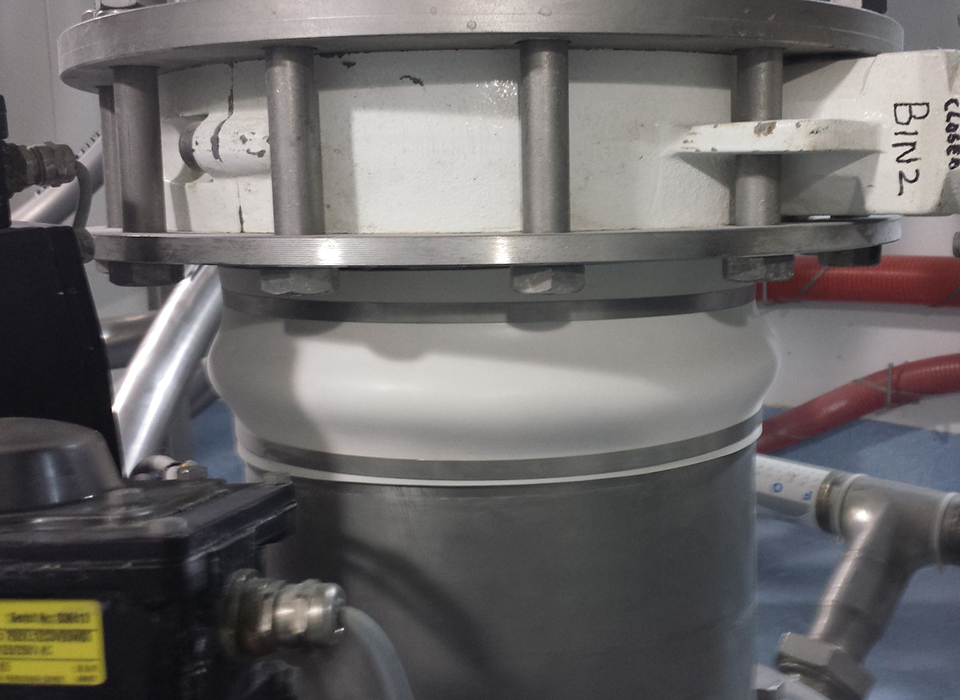 Features
Seamless Silicone
USP Class VI
Smooth inside and outside
Standardised diameters 60 – 315
Length 3000mm max
Seamless EPDM / Gum rubber
FDA compliant
Smooth inside bore
Standard diameters 60 – 315
Length 3000mm max
Hose on roll
A quick and easy way to connect pipes or moving machine parts can be a sleeve that is fitted with hose clamps on each side. These types of connectors are usually easy to make and easy to assemble. The hose clamps can be adjusted to any tightness. The connector can be designed as round or oval in every diameter, circumference, height and length. By making sleeves on roll, a standard diameter can be ordered and be kept on stock.The lengths of sleeves often variate, With Hose On Roll you can cut the required length of your stock roll. This makes it the perfect universal stock item to be used on many different positions in a factory, or during commission testing of a new system or machine, which the right length connectors still need to be ordered with Jacob or tri-clamp flanges, this way tests can commence without the final sleeves being present yet, this way overlength and sleeve compression can also be tested to have the right sleeve made for final delivery of the installation.
Hose On Roll can is also ideal to make temporary or emergency repair sleeves with, to replace a flexible connection with flanges or quick connect coupling, until the right you receive a new flexible connections with flanges, Jacob or tri-clamp coupling. It can function as a temporary sleeve to replace our FDM, FSC, LFR, Flange Fitted or even Snapring Flexible connections. The diameter stretches with some force to the most used diameters. Easy to store and takes up little space in stockrooms or in mechanics vans and or containers of the on-site crew. All comply to FDA, Some comply to EC1935/2004, and or 10/2011, Poly Urethane 0.3mm, 1.0mm, 1.5mm all are safe to use in ATEX zones, please check our testing reports for the right conditions of length, airspeed, minimum ignition energy, etc.
Materials
For more information please go to our Materials Comparison Table.
| | |
| --- | --- |
| Parameter | Explanation |
| T OD A | Tube Outside Diameter |
| ID A | Inside Diameter |
| HC A | HoseClamp width |
| SES A | Straight End Sleeve Length |
| CL | Length Sleeve Total |
| BIHA | Length Between Tubes / Flanges |
| MAX | Maximum Available Build in Height |
| SES B | Straight End Sleeve Length |
| HC B | HoseClamp width |
| ID B | Inside Diameter |
| T OD B | Tube Outside Diameter |