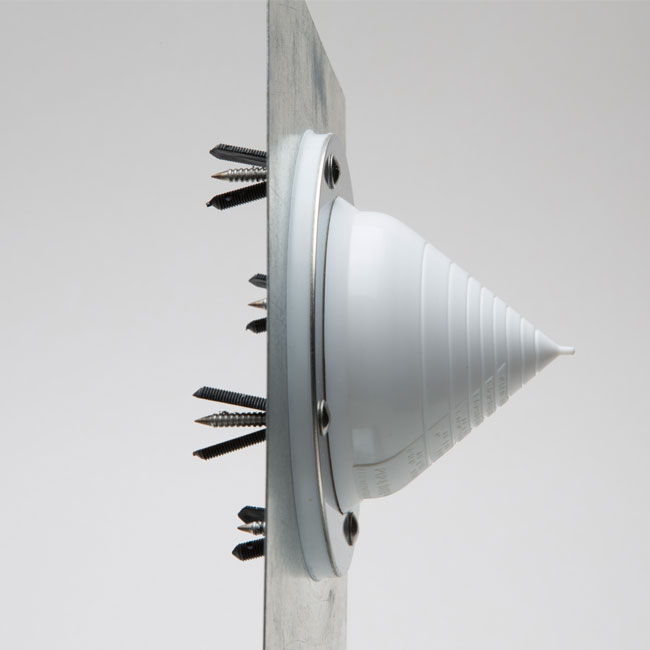 ABOUT
The current solutions for pipe connections through walls are visually and hygienically flawed. They often do not seal properly and are not flexible or uniform.
Pipetite® forms a flexible, sanitary seal that allows for pipeline movement. Pipetite's self-sealing design and versatility eliminates problems encountered with escutcheon and metal wall plates. Pipetite does not require any sealants, making it quick and easy to install.
Pipetite helps keep process areas isolated from public spaces. The air-tight seal keeps water, bugs, dirt, mold, and dust out. Applications are endless, but it is an effective option to seal a pipe, tube, or other structural equipment through concrete walls, outside piping, ceiling holes, and various openings.
MATERIALS
Pipetite is made of hygienic silicone material in compliance with FDA specifications. The silicone rubber is resistant to cracking, weathering, extreme temperatures, and water. Even after testing equivalent to 158 years of outdoor use, Pipetite remains waterproof and shows no sign of degradation. Contributing to Pipetite's durability is a temperature rating of -40° to 500°F. Pipetite retains its flexibility indefinitely, regardless of the conditions.
Pipetite's stainless steel base design incorporates self-sealing ridges that provide excellent surface contact, eliminating the need for caulks and sealants. The pipe penetration seal can be adapted easily to fit most pipe or tube diameters. Its superior pliancy allows pipes to move significantly without breaking the seal, allowing for a secure, quiet facility.
SIZES
Pipetite® is available in 5 sizes for pipe diameters up to 180 mm. 
More details on sizes can be found in this table.
Benefits
Years of knowledge and experience
Different agencies worldwide
Custom solutions possible
12 branches we help with our products