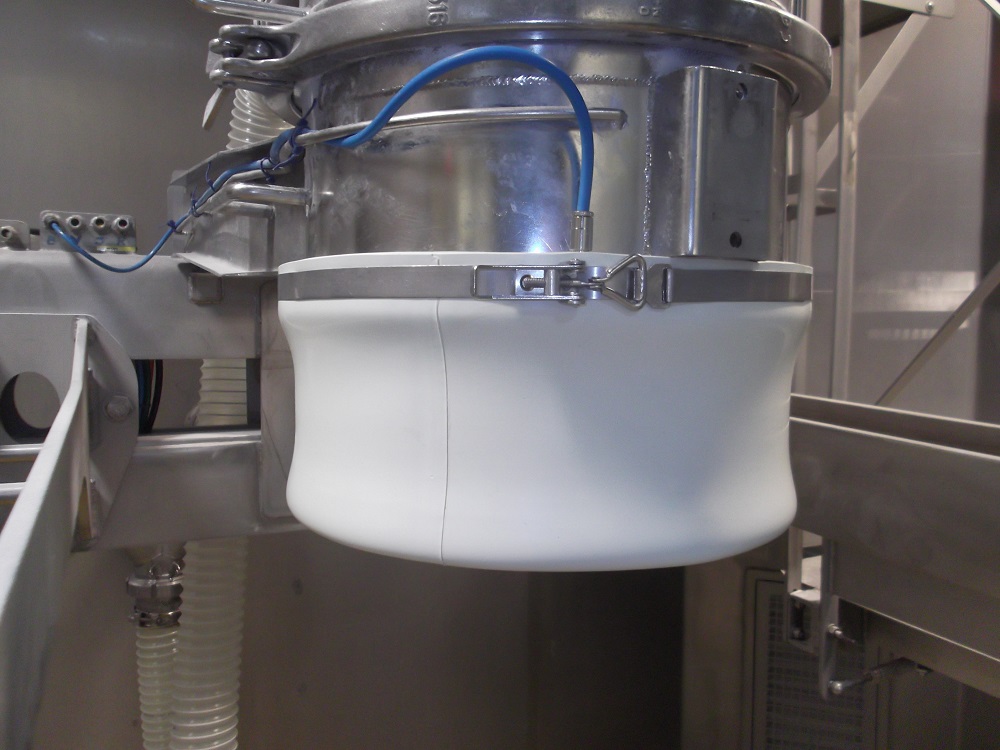 About
Product information
With this inflatable bag clamp, a Big-Bag or bag is easy to fill, convenient to use and the work environment remains dust-free. The inflatable bag clamps are custom-made in all pipe diameters, bag diameters and different lengths. Bag clamps can be fitted with 1 or more pneumatic fittings, with a choice of 2 types:
Ø6mm Quick-connector fitting for PA hose
1/8" Fitting with an exterior screw thread
They are also available in various material types for various applications.
Advantages
| | |
| --- | --- |
| New | Old |
| Quick and easy replacement | Replacing a bag clamp is time consuming |
| | |
| | |
| | Dust and dirt because of bad sealing |
| | |
Materials
| | | | | | |
| --- | --- | --- | --- | --- | --- |
| EPDM W | EPDM White FDA | White | 2 / 3 mm | -30 to +100 | FDA / ECC |
| EPDM AS | EPDM Antistatic | Black | 2 / 3 mm | -30 to +100 | Electrostatic Conductive <10^6 Ohm |
| GUM | Natural Gum Rubber | White / Beige | 2 / 3mm | -30 to +80 | FDA / ECC |
| SIL-PNEUBAG | Silicone | Translucent | 3 mm | -30 to +200 | FDA / ECC |
Benefits
Years of knowledge and experience
Different agencies worldwide
Custom solutions possible
12 branches we help with our products